Prost Medium Marble Drink Table
Prost Medium Marble Drink Table
Details
Named for the German word for "cheers," this fun-loving table rises to the occasion with a charming shape and size. The traylike top showcases black marble veined in grey, rising high on a slender column anchored by a sculptural, matching marble base. Partner with an arm chair or create a cluster with coordinating small and tall Prost tables, each with their own unique mix of materials. The Prost Medium Marble Drink Table is a Crate and Barrel exclusive.
Top and base is grey-and-black marble
Column is iron with antiqued finish
Wipe clean with damp cloth
Made in India
Dimensions
Overall Dimensions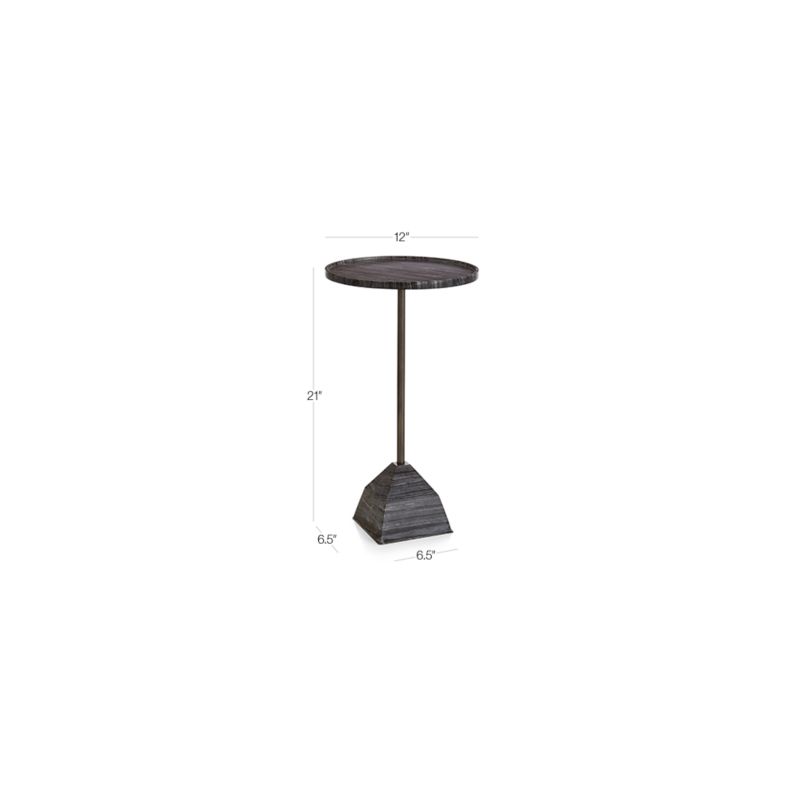 Care
Metal may oxidize with exposure to moisture.
Dust with soft dry cloth.
Do not leave spills unattended.
Do not use liquid or aerosol products.
Do not use abrasive cleaner.
Clean glass (or mirror) with glass cleaner & soft lint-free cloth.
Protect from heat and liquids.
Do not use any acidic or corrosive liquids on the tabletop.
To avoid scratching, do not use a harsh or textured cloth.